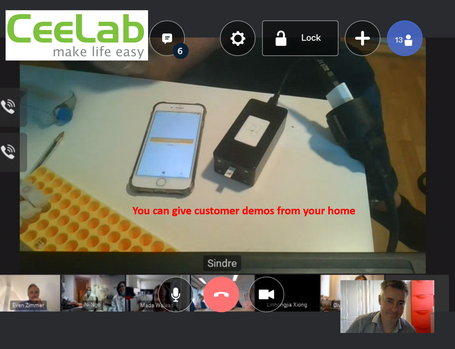 Our clients have not missed a beat during these COVID-19 lock downs, and are still actively demonstrating online their technology and winning order and securing sales; thanks to the power of CeeLabs video conferencing technology. 
In the adjacent image 13 participants are watching an online demo from a ZP sales engineer.
If you want to give online demos to your customers and clients from your home please don't hesitate to contact CeeLab.