Welcome to this week's newsletter from CeeLab. This newsletter is a mixture of news and stories from Ceelab. If you want to subscribe to our newsletter or have any questions regarding our Cloud Video Conferencing please don't hesitate to contact us.
Meet your contractors online
In the adjacent image our customer is meeting their contractor via the power of Cloud Video Conferencing.
Using Video Conferencing as part of day-to-day business saves everyone time and makes business more efficient.
Please contact CeeLab to have a free consultation on how Video Conferencing can support your business.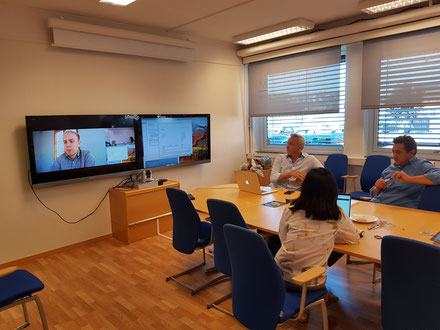 Video Conferencing customer support at CeeLab
At CeeLab we love supporting our customers, this week Mads is supporting our customers in their Video Conferencing needs.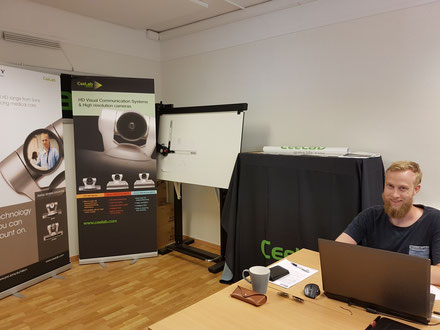 Team Meeting Rooms from CeeLab
At CeeLab we equip room with Video Conferencing Technology so you can increase the effectiveness of your teams by giving them a global reach.