Welcome to this week's newsletter from CeeLab. This newsletter is a mixture of news and stories from Ceelab. If you want to subscribe to our newsletter or have any questions regarding our Cloud Video Conferencing please don't hesitate to contact us.
Accountants - Client meetings online
At CeeLab we see that Cloud Video Conference is an essential way to give accountants a business advantage.
The CeeLab Cloud Video Conferencing Technology means that accountants can meet their clients online in a private virtual meeting rooms.  In these secure online meeting rooms the accountant and client can have a private conversation, the accountant can share content from their laptop/PC/Mac so complex accounts can be discussed in real-time with the client able to see what the accountant is showing.
Please contact CeeLab to see how Cloud Video Conferencing can help with your practice.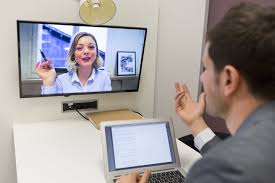 Business development online
At CeeLab we believe in face-to-face meetings, but if every client meeting has to be either face-to-face or by telephone then we are ignoring the modern tools now available to the business development professional.
At CeeLab we empower our clients working in business development with Virtual Meeting Rooms.
These Virtual Meeting Rooms allow you to invite clients to meet you online, where you can show and discuss products and services.
The potential is that clients can see and hear you and vice versa. You can share content with the client in real-time, so you can go through presentations, websites online catalogues etc.  
The virtual meeting rooms from CeeLab allow you to have up to 50 people join in parallel so you can invite colleagues and have multiple stakeholders in the meeting from multiple sites.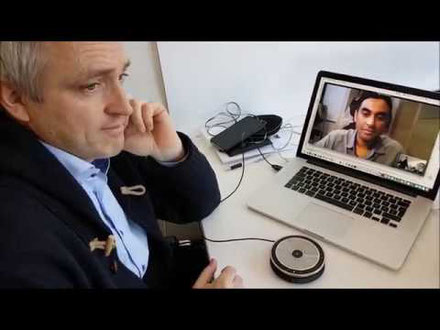 Cloud Video Conferencing for Consultants
At CeeLab we see  the benefits of Cloud Video Conferencing for making business more efficient.
A sector that especially benefits are consultancies, who by definition have a high degree of interaction with clients.
Consultants are early adopters and many are using Cloud Video Conferencing as part of their client engagement strategy, as it gives them the ability to meet, engage and share contents including documents etc with clients, without leaving their desk.
One of CeeLab's clients ZP has undergone rapid growth, which is in part thanks to the global reach offered to them by Cloud Video Conferencing.
Please contact CeeLab for a free consultation on how Cloud Video Conferencing can help you grow and make your business more profitable.
Attending meetings on your Android
The image below is me attending a meeting using my Android.
The meeting was between the UK, Norway, Italy and Denmark. One of the delegates were sharing their screen so we were all able to see the information under discussion.
If you are often remote from the office or need to talk to clients and colleagues remotely then please consider Cloud Video Conferencing from CeeLab as a viable solution.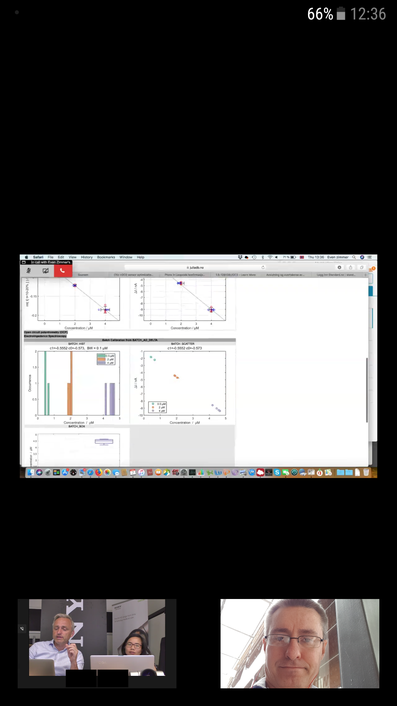 How to prevent this
The picture shows the Ceelab team stuck in traffic, at 8:45 AM on a Thursday morning.
At CeeLab we think we have the answer to reducing congestion on the roads, and that is to let people use a lot more Cloud Video Conferencing as part of their work and life balance.
Cloud Video Conferencing allows you to remotely join meetings without having to risk getting stuck in traffic. CeeLab provides a free consultation on how to integrate Cloud Video Conferencing into your buisness so please contact us to help reduce the number of people unnecessarily stuck in traffic.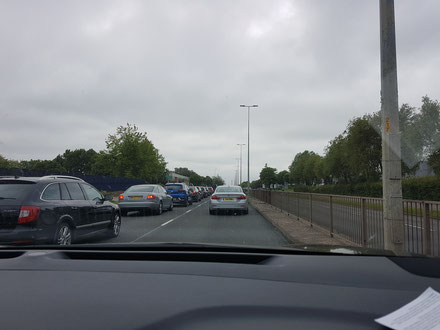 CeeLab at Herts B2B
CeeLab was at Herts B2B this week.
CeeLab is Hertfordshire's leading AV, Video Conferencing and Cloud Video Conferencing Provider.
We were delighted to talk to other Herts businesses and talk about improving business efficiency through Cloud Video Conferencing.