Welcome to this week's newsletter from CeeLab. This newsletter is a mixture of news and stories from Ceelab. If you want to subscribe to our newsletter or have any questions regarding our Cloud Video Conferencing please don't hesitate to contact us.
A harsh reality of face-to-face meetings
In the debate of face-to face meetings versus Cloud Video Conferencing you have the Cloud Video Conferencing Community who truly believes in Cloud Video Conferencing for making business more efficient, and on the other side you have traditionalists who say nothing beats face-to face meetings. 
There is a harsh reality of international  buisness via face-to-face meetings and that is the early morning flights and the coming home late at night.
In the image one of our directors has taken a picture over the shoulder of the air steward as they disembark from a late night arrival.
The true cost of international travel is not just in the hard costs, it's also in the soft costs of missed sleep and tiredness.
Please contact CeeLab to how Cloud Video Conferencing can work for you.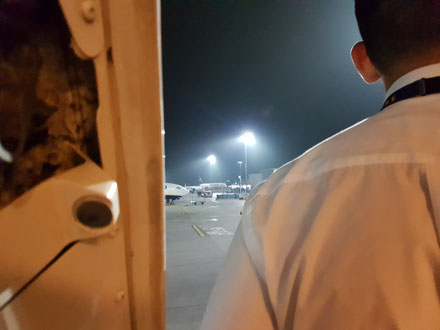 ZP - using new VC room
Zimmer and Peacock are benefiting from a new Video Conferencing room installed by CeeLab.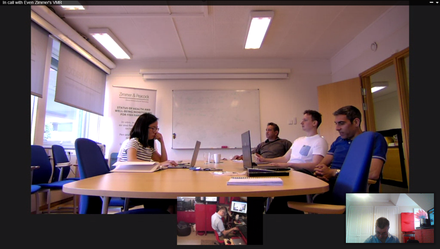 CeeLab fits out video conferencing suite at Zimmer and Peacock
Ceelab has fitted out Zimmer and Peacock with the state of the art Cloud Video Conferencing and hardware, so that their team can stay connected at all time.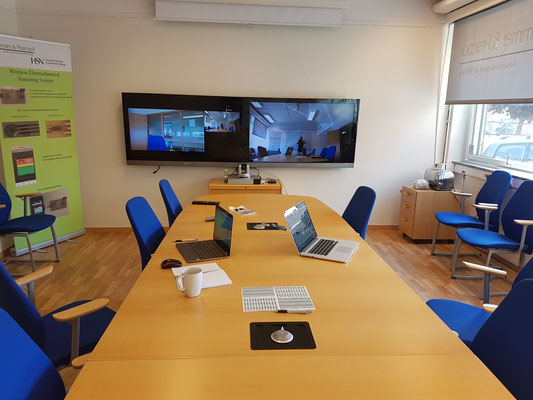 Digital Marketplace Supplier
CeeLab has enrolled our Cloud Video Conferencing as a Service on the Digital Marketplace Portal.
CeeCloud powered by Videxio is the premier Cloud Video Conferencing Service for easy and efficient Cloud Video Conferencing.