Welcome to this week's newsletter from CeeLab. This newsletter is a mixture of news and stories from Ceelab. If you want to subscribe to our newsletter or have any questions regarding our Cloud Video Conferencing please don't hesitate to contact us.
Sharing microscopy online in a meeting
In a recent Cloud Video Conferencing Meeting we were able to share the live video stream from a USB microscope, which allowed the rapid troubleshooting of a PCB board.
Please contact CeeLab to find out how to integrate video streaming from USB microscopes into your Cloud Video Conference.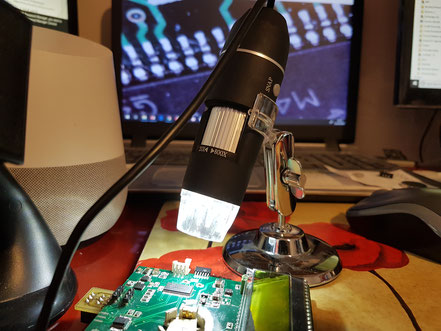 Online meetings
Meeting online is the best way to stay connected and discuss through complex problems. In this picture we are remotely viewing the guys on the whiteboard, whilst a colleague shares a spreadsheet.
Contact CeeLab to see how you can use Cloud Video Conferencing to stay connected  and efficient.