Welcome to this week's newsletter from CeeLab. This newsletter is a mixture of news and stories from Ceelab. If you want to subscribe to our newsletter or have any questions regarding our Cloud Video Conferencing please don't hesitate to contact us.
Making the Video Conference Room Simple
At CeeLab we design and install professional video conferencing rooms. On occasions we are called in to help fix Video Conferencing Rooms.
Just this week we were called in to help a client simplify a video conference room which had great functionality but was too complicated for the occasional user.
If you have a need for a video conferencing room that needs updating please feel free to reach out to us and get a free consultation and quote.
International Teams Meet Online
CeeLab's customer Zimmer and Peacock are an international team with offices in the USA, UK and Norway, with customers across the globe.
The Zimmer and Peacock business wouldn't be possible without the Cloud Video Conferencing from CeeLab.
In the adjacent images the ZP team is meeting on line with the distributed global team.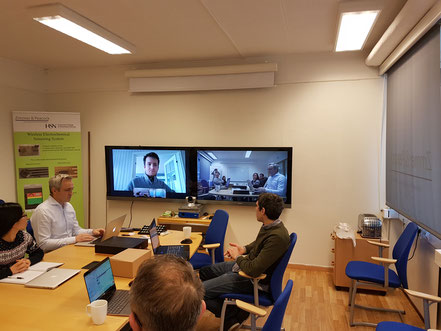 Programme Meetings in the Cloud
In this picture the team is efficiently collaborating thanks to the power of the Ceelab Cloud Meeting Room powered by Videxio.
In the photograph one of CeeLab's customers are having an internal company meeting with a colleague who is off-site. The team members can see one another and are sharing the content from several laptops and Macs, so everyone is literally on the same page.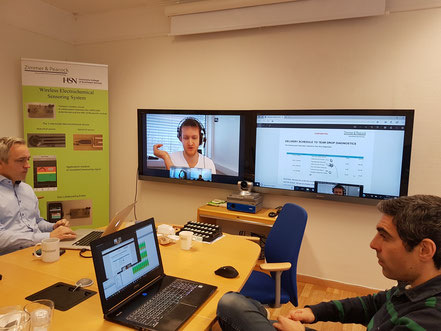 CeeLab installs conferencing room
This week CeeLab installed a conferencing system at a local hotel, so the hotel could hire the room for corporate events.
The integration involved a projector and a screen and importantly we trained the hotel staff on how to operate the system.