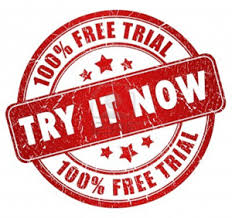 Our team of Expert's get to meet people around the world each and every day using our video conferencing service. Sometimes, it can be a person's very first video call and sometimes it's a skilled video conferencing master just checking in to learn some new tricks.
Either way, over the years, we have seen a lot of examples of good and bad video conferencing etiquette. We've compiled our Expert knowledge to help you collaborate in the cloud with our top 5 video meeting tips. Check them out!
Joining a video meeting doesn't need to be scary, just keep these do's and don'ts in mind and you'll look like a pro.
1. Mute your microphone when not speaking
Do: If you aren't actively engaging in conversation, mute your microphone to eliminate any background noise or distractions for the other participants.
Don't: Don't leave your microphone on and type on your computer! Many people don't realize how distracting that is to the other meeting participants when on a video call. Your safest bet is muting your microphone when you aren't speaking or planning to speak.
Bonus: Wearing a headset with a microphone can help reduce background noise that might be picked up by the computer's built-in microphone.
2. Beware of your setting/environment
Do: Find a nice quiet, clean area to set up your camera. The fewer distractions behind you (including visual distractions) the better!
Don't: Sitting in a loud area can be distracting to both you and other meeting guests. If you have a lot of distractions in the background, like stacks of paperwork in your office, try to position your camera so others can't see it.
Bonus: Wearing a headset or earbuds can help reduce background noise for you and allow you to easily focus on what others are saying, instead of any noises around you.
3. Don't position your camera too low
Do: Make sure your camera is around eye level. This will make it more natural to look at the camera when you are speaking, giving the illusion you are looking at the other video conference participants.
Don't: Positioning your camera too low can make for awkward situations, especially in a conference room setting. You want people to see your smiling face, not forced to look underneath a conference room table.
4. Make sure lighting is good
Do: Remember lighting is a critical part in the video/camera quality. Having the light facing toward you and a well-lit room will make it easier for people to see you and give a better quality image.
Don't: Don't ignore the importance of lighting. Having a lot of light behind you, like a large window, can darken or shadow your face. Poor lighting can also affect the quality of your image and make it difficult for the camera to focus.
5. Don't look at yourself, look at the camera
Do: Look at the camera when you are speaking. It will give other meeting participants the illusion you are looking at them and can increase their engagement, giving the feeling you are in the room or speaking directly to them.
Don't: Looking at yourself in the picture-in-picture could cause you to get distracted by how you look versus the message you are trying to deliver to your meeting audience. We suggest using your self-view to make sure your camera is positioned properly and your lighting is good (two of our video meeting tips!) then closing the picture-in-picture if you feel obligated to keep checking your image.
Want to impress your meeting participants even more? Take your video conferencing etiquette to the next level with our technology powered by Videxio, we are offering 1 Month FREE Trial, so contact us today, ceelab.com or call our sales team 07582176032.