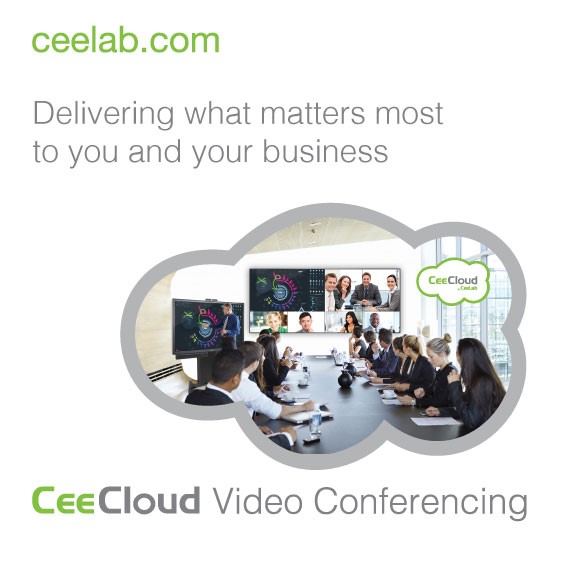 For the world's multinational companies, the cost of video conferencing might not seem like a big issue. In the grand scheme of things, it's a necessary expense and a relative drop in the bucket, even the multi-million dollar deployments.
But for a small business working across multiple locations, video conferencing costs can have a much greater financial burden. That being said, investing in a video conferencing solution can minimize your travel costs.
---
In fact, 56% of CFOs around the world would invest in video conferencing specifically to cut down on travel. The savings are more than financial, too: Virtual meetings also minimize time spent on traveling.
Before you choose a solution, however, it's important to first understand your options, determine what it is you're truly looking for, and compare the benefits and costs of each video conferencing system.
In this article, we'll assess the different kinds of virtual meeting solutions, with an emphasis on their costs.
Free "Video Conferencing" Services
Costs: $0-15 per user
Comprehensive video conferencing solutions are rarely free. Providers that charge little to no cost rarely offer the necessary benefits that business require. The biggest difference is whether or not a solution is solely a web conferencing platform or a true video conferencing.
A common misconception among businesspeople is that web and video conferencing are synonymous. But there are significant differences between the two services.One of the most significant issues with web-only video solutions is that they don't provide offer much in terms of interoperability – the ability for systems to exchange and interpret data.
People often wonder, "Why should I pay for a video conferencing service if Skype is free?" The biggest reason is call quality. But even if that doesn't dissuade you, there are some who feel that the personal video calling solution comes off rather unprofessional. Nevermind the strong pushback on Skype's radical redesign.
While you may ultimately choose to go this route, understand that these services were not designed for business use, and may fall well short of your needs.
Cloud-based Video Conferencing Services
Costs: Monthly subscription - £80 to £100 per user (or meeting room)
Optional video conferencing hardware costs: £2,000-10,000 initial hardware costs plus annual maintenance costs
Also known as Video-Conferencing-as-a-Service, cloud-based solutions are hosted and managed by your service provider. Many allow you to BYOD – bring your own device – so you can minimize the cost of equipment and use hardware you've already invested in.
The initial investment in the equipment and its installation varies greatly, from $2,000 to $10,000, depending on the features and functionality of the solution you choose. You may also have annual maintenance costs as part of your contract, which pays for upgrading your infrastructure and software and keeping your technology up to date. These are needs that are typically much more expensive for you to maintain yourself – costs that you might put off despite your lagging technology.
For businesses that wish to equip conference rooms, huddle rooms, remote workspaces and executive offices with video capabilities, this is often your best solution. For those of you who have held virtual meetings with many unique users – as opposed to one "user"/camera for a full room – you know the connectivity and quality pitfalls you can suffer.
With VCaaS, your provider manages your bandwidth when hosting video calls, which helps you cut down on internet expenses. Because your provider hosts your conference calls, you only need enough bandwidth to support each video connection – about 1 Mbps download / 500 Kbps upload speed per device. If you hosted the video connection yourself, you'd have to support every device in the meeting, which could require download speeds up to 50 Mbps. This is a big reason why you've experienced quality problems in the past. (The maximum number of meeting participants will vary from provider to provider).
It's also important to note that cloud-based video conferencing subscriptions are scalable, giving you more flexibility. You won't pay the same rate as a large enterprise that has much more extensive needs. As a small business, you'll pay for what you use, and you'll also be able to scale your video conferencing needs as your business grows.
On-Premise and Telepresence Services
Costs: £500,000 hardware costs plus annual maintenance costs and licensing costs
On-premise and telepresence solutions are by far your most expensive option. However, if you're an extremely risk-averse organization, this may very well be the right solution for you.
These kinds of systems are commonly deployed in the military, government and financial industries because it provides the potential for utmost data security. The onus of security is on the individual organization, but its confidential data is so precious that it's likely leveraging very sophisticated IT security solutions.
Not only do on-premise video conferencing solutions require heavy hardware expenses, they also necessitate a dedicated staff to manage it. Managing these systems takes a certain level of knowledge and resources. In most cases, businesses' current IT teams are ill-equipped to support such a video conferencing solution. To run your system effectively and efficiently, you'll likely need to hire additional personnel.
Lastly, the cost of hosting meetings and your bandwidth is an expense you'll pay for out of pocket.
Which is the Right Solution for you?
Before you search for the best-fitting video solution for your organization, it's important to identify your budget and functional requirements first. For most businesses, the first two options will meet all of their needs, and the benefits of high-quality service and support typically justify the cost of cloud-based video conferencing.
---
No matter which solution you find is best for you, you should run a trial before signing on the dotted line. CeeLab provides offer 30-day trials so you can experience how our platforms work for your business.
If you need help determining your needs and choosing the right solution, contact us ceelab.com.
CeeLab Cloud Video Technology is powered by Videxio