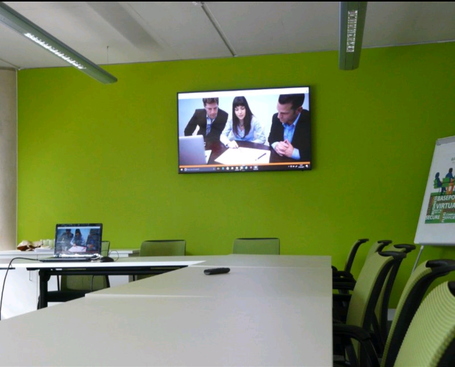 This article was promoted by a recent flurry of linked in posts where companies were showing off their new Video Conferencing Suites, and promoting how the these were helping them engage with both domestic and foreign customers.
It is clear that your competitors are penetrating your market with the help of these technologies, even though they are not in your region or are entirely off-shore.  At home, in your country and in your region used to give you a big home advantage: you were local, you were on the ground, you were able to have the clients come to your place and meet the team, you were able to go to their place and meet their team, but that home advantage is eroding. As the linked in articles say, your competitor is using high quality cloud video conferencing to virtually beam his team and your clients team into a virtual meeting room. They are ensuring high quality audio and visual and they have content sharing, so they are presenting to your clients without leaving their facility.
At CeeLab we are solving a specific problem of making business more efficient through easy-to-use Cloud Video Conferencing technology, we offer free demos and free trails. Please contact us and find out how it makes business so much more efficient.