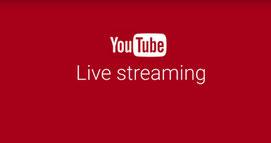 At CeeLab we provide business with professional Virtual Meeting Rooms and Cloud Video Conferencing Technology.
In this video we show how these virtual meeting rooms can be used to stream straight onto YouTube.  The power of the Cloud Video Conferencing Technology is that it can be used for private meetings, or the technology can be used to broadcast for the widest possible audience.
Click the 'how to video' on this page to see how easy it is to stream to YouTube from your CeeCloud virtual meeting room powered by Videxio.